Buzzoole Discovery continues to expand with new features to provide companies and agencies with a modern tool to identify the best influencers and do content intelligence work. After the substantial improvement of the content area, this time we have added a new area dedicated to Creator results that will make the most data-conscious marketers happy.
Performance Area
The new area lets you examine the performance and trends of each social network in which the Creator is present, choosing a range of dates to analyse according to your needs. The area is divided into two main sections:
PERFORMANCE. A table that makes it even easier and faster to read in detail the main results, such as total count of published posts over the selected time period, the Engagement rate average percentage, the number of Impressions, Likes and Comments for published posts. The table also distinguishes the results deriving from Branded content (sponsored, i.e. all content presenting the transparency hashtag #ad, #adv, #sponsored, #insertionapayment etc.) from content that is Spontaneous (organic).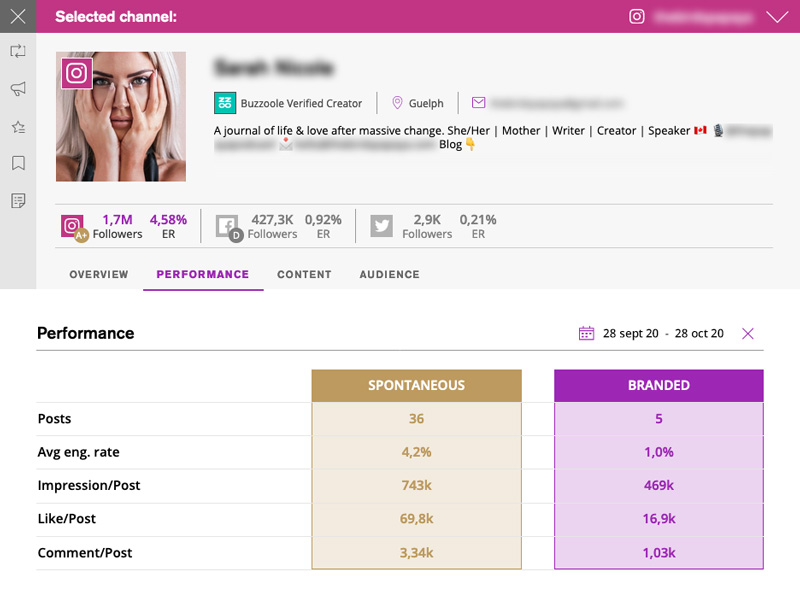 TREND. This section consists of three graphs that show:
Followers, to understand the growth or decrease trends of the influencer's community.
Engagement & Posts published to assess how much the amount of content affects the levels of interaction.
Reach & Impression to find out the people reached by the Creator's posts and the number of views obtained (available for Buzzoole Verified creators i.e. active on our platform).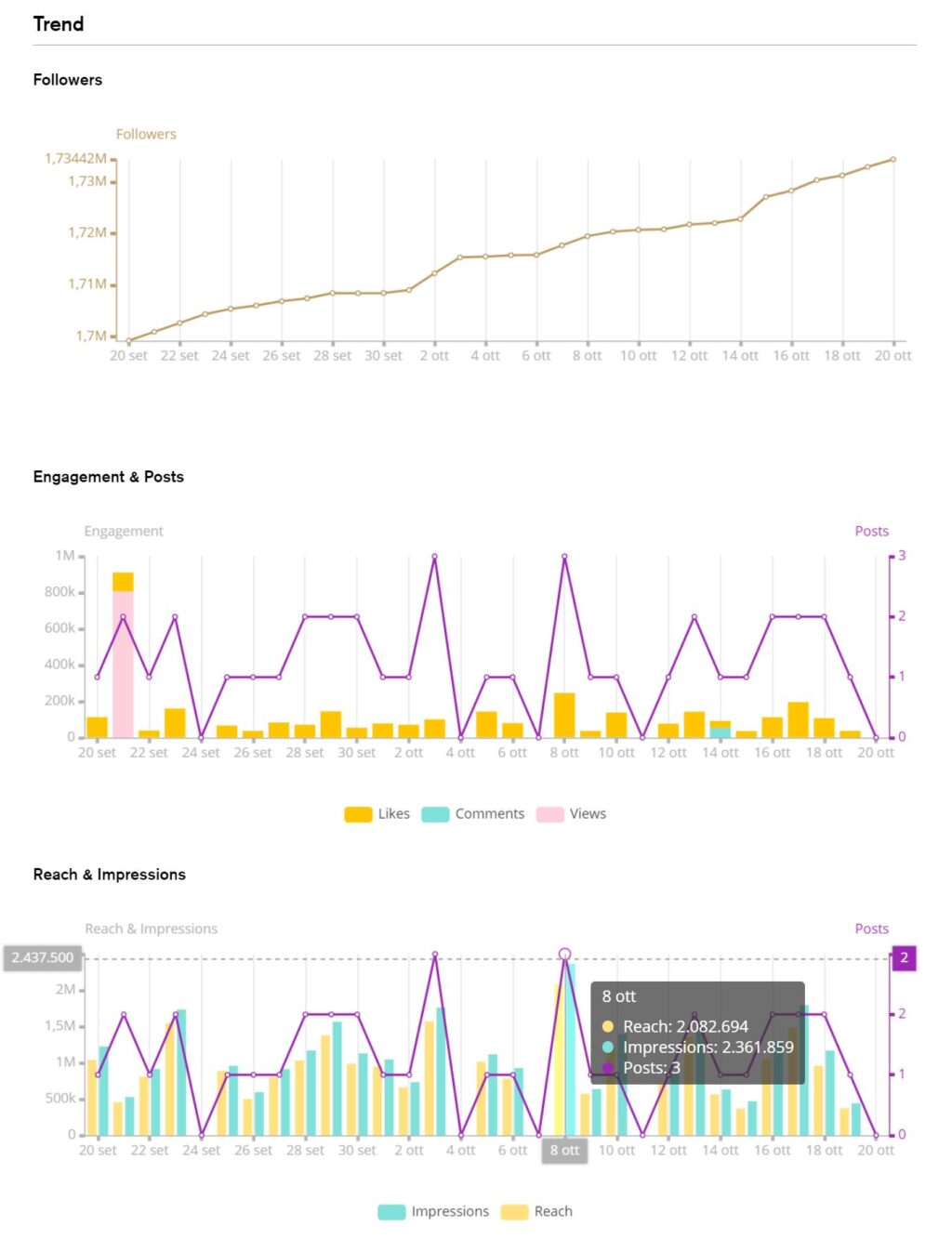 Sharing Lists and Profile Tabs
Another feature included in this Buzzoole Discovery update is the ability to share information with external partners, i.e. those who have not logged in to the tool, because they have not bought it.
Sharing influencers' lists can help agencies and media centres when, after initiating a scouting phase, they need to show influencers' names and performance to customer company managers. In this way, unlike the usual list of names on an Excel sheet, you will have updated information that is easier to read.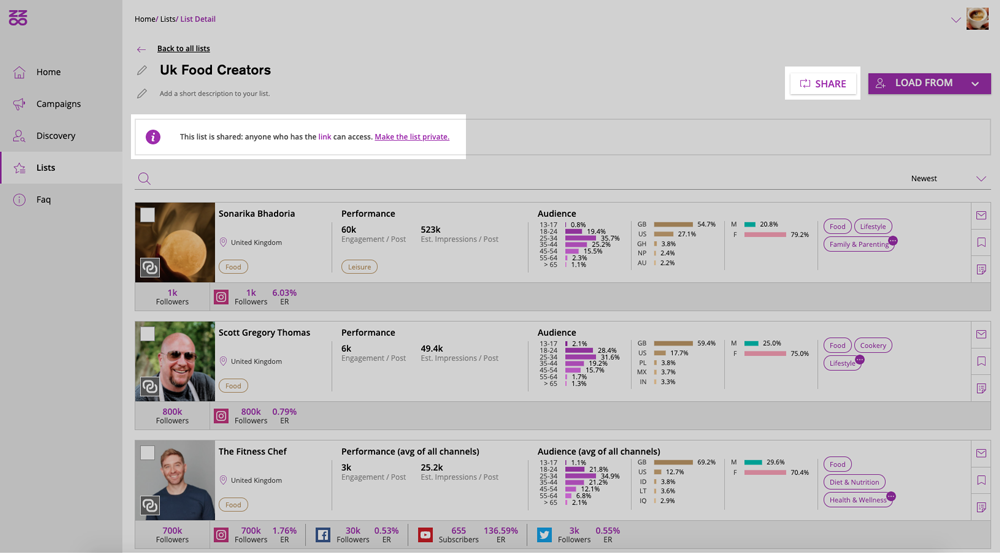 Sharing the profile tabs of individual Creators with other colleagues or external partners can be especially useful in allowing you to consider, from time to time, the characteristics of a specific influencer: performance, content produced, brand quotes and all other data available in the Creator tab.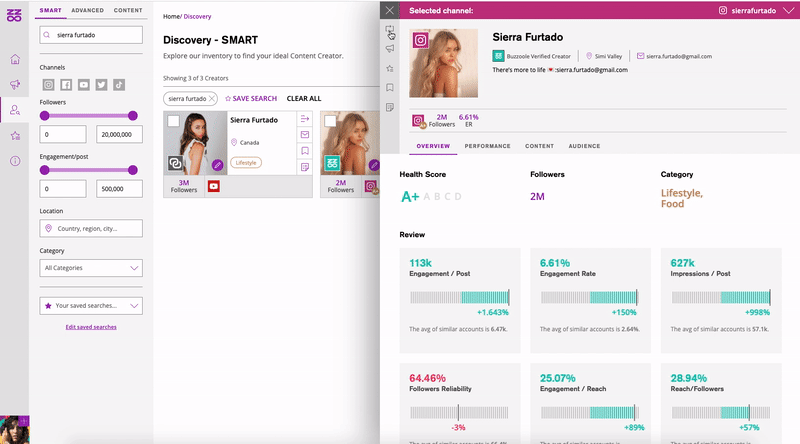 If you want to better understand how Buzzoole Discovery can help you find the best Creators for your company, contact us.
This post is also available in: Italian