In the last few days, the question "What colors are this dress? " has taken over Twitter and the Internet by storm. Some people see white and gold. Others see blue and black. There's no meeting ground. So what are the true colors of #TheDress? Here's the answer…

Let's start from the beginning. The picture of the famous dress was first posted on Tumblr by Caitlin McNeill, a 21-year-old Scottish musician. After noticing that her friends saw different colors in the photo, she decided to ask for help in identifying them. The dispute quickly spread to Twitter, where people split into two camps: #teamblueandblack and #teamwhiteandgold. The post has already been viewed almost 21 million times, making celebrities freak out. Even Facebook started analyzing your answers to this question. So what exactly do you see? The dress as white and gold? Or blue and black?
There is a science behind the reason why some people see black and blue while others are just as convinced that they are able to see gold and white. The simple explanation is that this photo is an optical illusion that is connected to the process of color constancy and the way that our brains interpret colors. So how does it work? We interpret the color of objects based on how we interpret the light around them. Objects reflect light at certain wavelengths, or colors, and the human brain determines the color of an object by taking in its reflected light (read more). With this particular picture of the dress, the surrounding colors are so muddled that our brains are essentially tricking us to see the dress as different colors.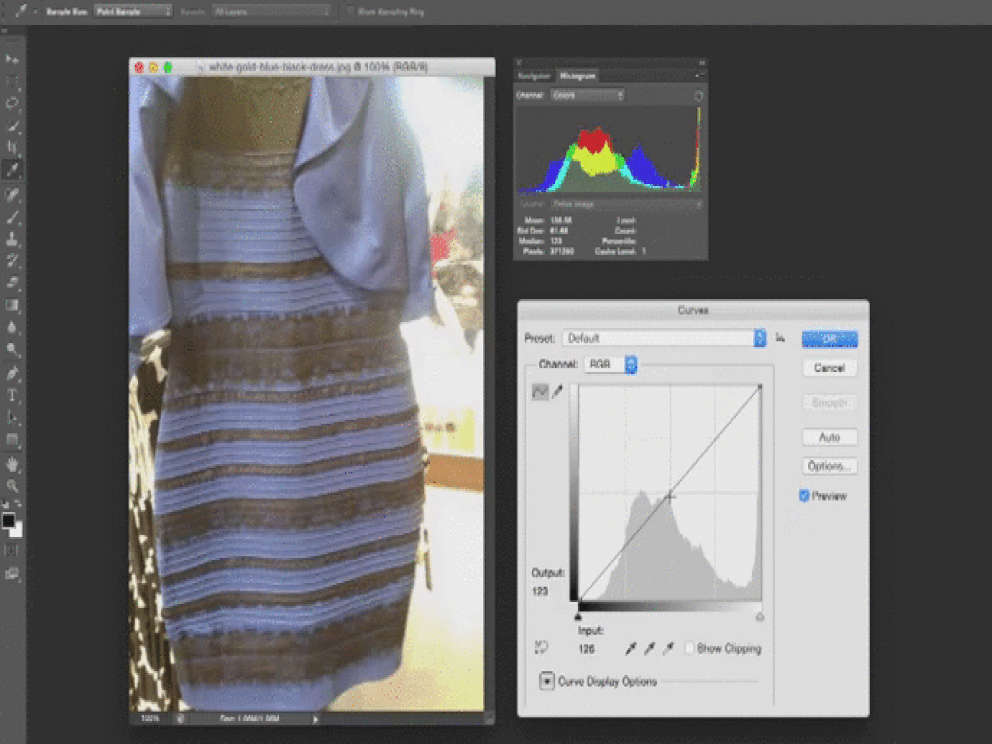 To explain even more precisely how optical illusions might trick the brain, we can use another famous example (look picture below). Where Squares A and B are, in fact, the exact same shade of gray. However, human eye see them as different colors because people are making assumptions about the light around the squares. We guess that square B is being covered by shadow, so our brains tell us it must be a lighter shade of gray in reality. After connecting these two squares, it becomes obvious that both of them are identical shades.
Just for the record, the dress that has become an online sensation, is actually blue and black.
You can buy it here for A?50.00.
Enjoy your shopping!